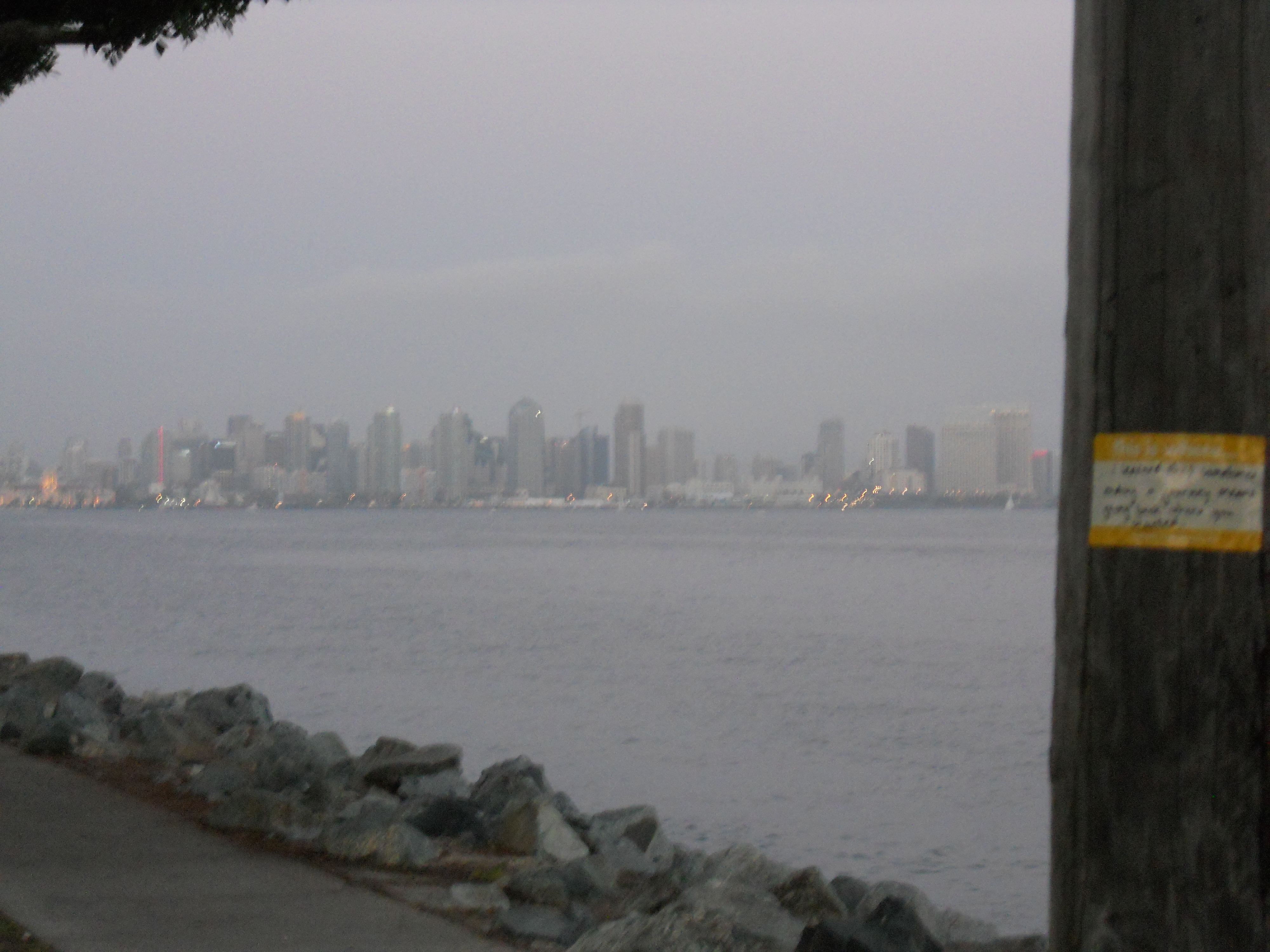 "This is where I learned that sometimes ending a journey means going back where you started."
Sticker is on a light post on the Embarcadero in San Diego, CA, just past the airport, and can be viewed when facing downtown.
San Diego is my city of birth, but I spent most of my life elsewhere so it never felt like 'home' to me, even after finishing college there. When I went back to visit last time, I felt myself looking at SD through new eyes, and I finally came to appreciate what my time there provided.
I was born in SD, yes, and spent most of my first four years there. Then I wandered around this continent, lost, until I moved back twenty years later and began transitioning from female to male, and then I was born again. I again spent four formative years finding myself, and then I left again last summer. I didn't appreciate the way the city and its people transformed me until I came back and realized that both provided the tools and support for me to become this man I am today. I may never return to SD beyond vacations, etc, and it still doesn't feel like home, but had I not come back the first time I may have just killed myself, and I most certainly would not have this firm grasp on my place in this world.
Next time I'm lost, I guess I'll look for guidance at the beginning.