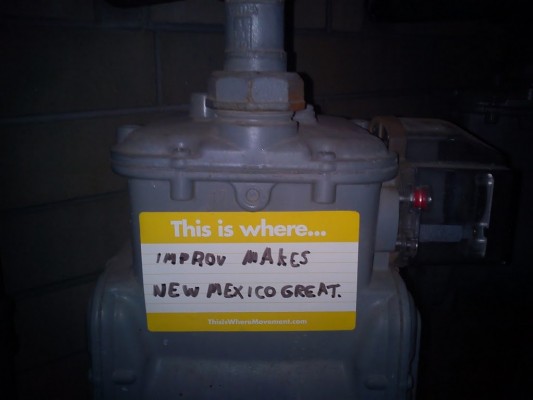 "This is where improv makes New Mexico great."
The sticker is underneath the main sign facing 1st St. The sticker is outside of "The Box" performance space in Albuquerque, New Mexico
I'm fortunate enough to travel around the country meeting artists of all types. Albuquerque has been a city that has always had wonderful food and amazing cars. I certainly don't mean to belittle the art that has existed in the city for decades, but on my visits I've never felt such a warm caring passionate center for artists as I had once the Box opened.
This isn't an ad. I guess maybe it sounds like one. I'm just happy that New Mexico is now a place that artists and actors and improvisors can go, and find a safe place.
This is where that happened.