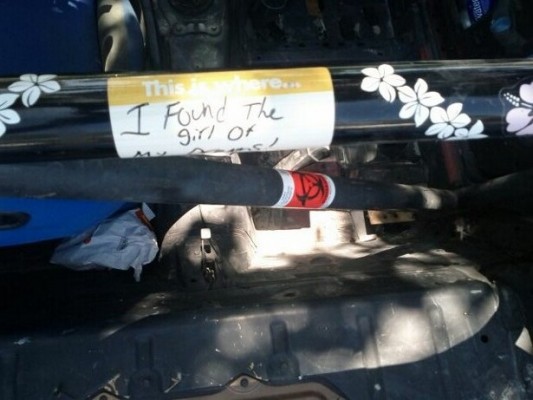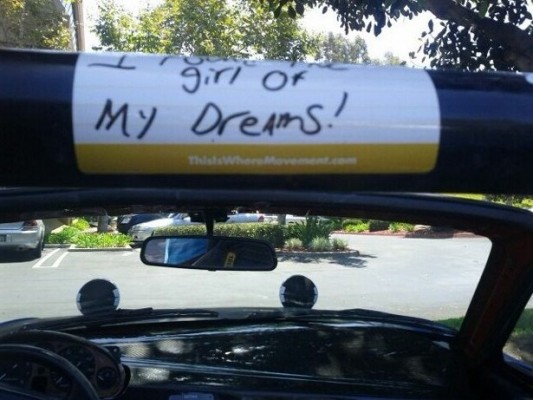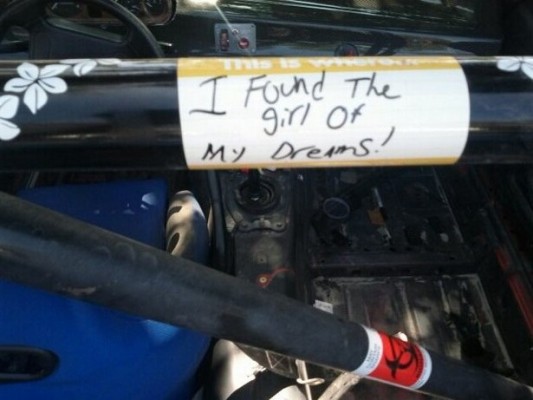 "This is where I found the girl of my dreams!"
Stuck to a old Miata's rollcage, usually around Hillcrest, San Diego, CA.
This is literally where I fell in love with the girl of my dreams. First off I'm Trans, and for me its hard to find a partner who is interested in me and not my "freakshow" body (as a ex so kindly put it). So I placed this ad online and got a reply from this sweet sounding girl. We emailed back and forth for a few days and I was already starting to crush on her, did I mention we had a 6 hour and 3 minute phone call? So one day she texts and says "we should hang out", which for everyone who is 100% cool with their body is not a big deal the only problem is I'm not. So reluctantly I say okay and she comes over at like 8 at night and I figured we would grab some coffee and head to the beach and just get to know eachother face to face, well from 9 at night to 2:30 in the morning we just talked and talked and talked. It was in that rusty old miata that I found the girl I had been searching for my entire life, she is witty laughs at my jokes amazingly beautiful and very smart. Its hard to put in prespective "the girl of my dreams" because its thrown around so much but I want everyone to know (visiting this website or not) that this is where I found my girlfriend, my best friend, my partner, and the girl of my dreams.