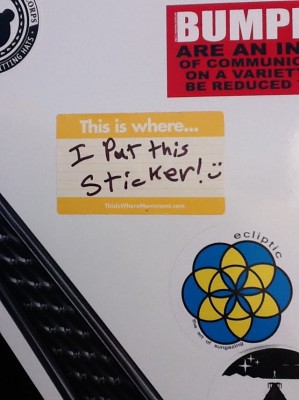 "This is where I put this sticker! "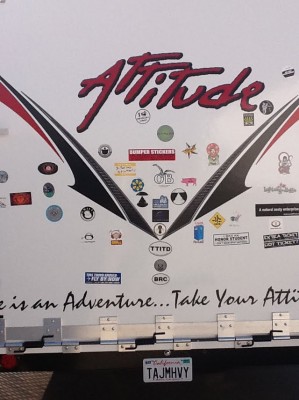 The back of my 5th wheel toy hauler, the "Taj M' Heavy". This vehicle usually sits/is stored just on the American side of the US Mexican Border. It has traveled as far north as Gerlach, NV. I've been quickly (slowly) been accumulating stickers to cover the entire back door of my toy hauler, this sticker made a wonderful addition.
This sticker was used to make a meta sticker statement.