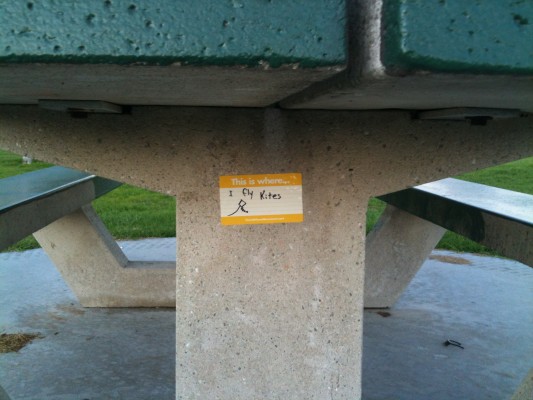 "This is where I fly kites"
On a picnic table at Maddox park in Mira Mesa, San Diego.
This park is close to where I work. I keep my stunt kite (a kite you can steer) in my car and on lunch during nice and windy days, I'll go to the park to fly it. Its a little thing, but its just nice to get away from the office and do something relaxing and build a kind of weird skill. Its nice to just be outdoors and doing something that is kind of internal and introspective. Its one of my simple pleasures to remind myself not to take things too seriously.