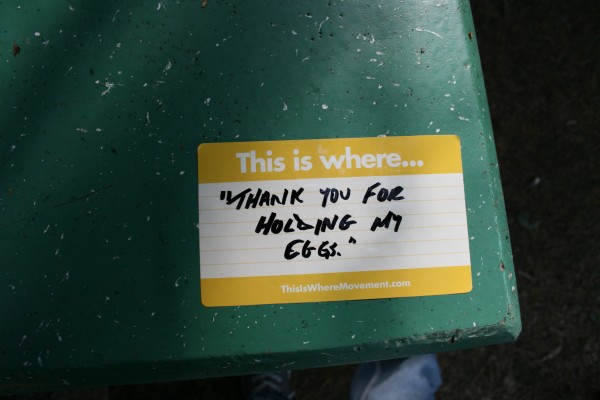 This is where "Thank you for holding my eggs."
On a table at the first rest stop inside Oregon on I-5.
This is where my friend asked me to hold their eggs, and it was for some reason hysterical. It could be because we were sleep deprived and crammed into a car with rotting tuna. That is all.