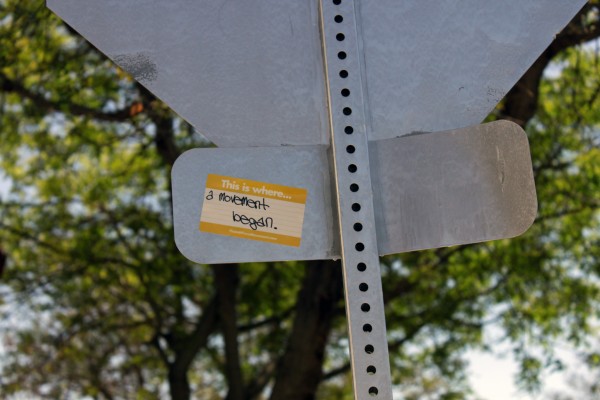 "This is where a movement began."
We started the 'This is Where' movement at Rebecca's Coffee House in the South Park neighborhood of San Diego, California. The sticker adorns the back of a stop sign on the Southeast corner of 30th and Juniper, just outside of Rebecca's.
A lot of effort's gone into getting this project off the ground, and we are so excited to see where people are going to take it.