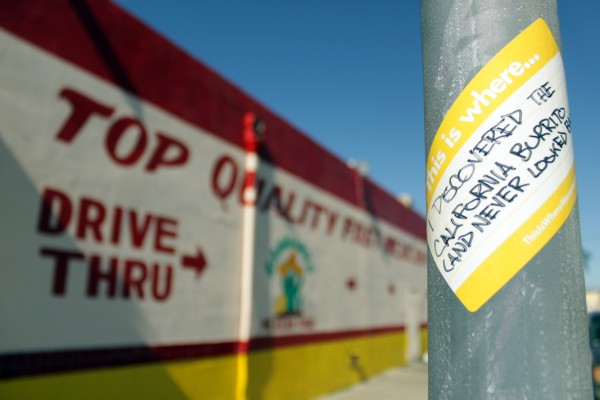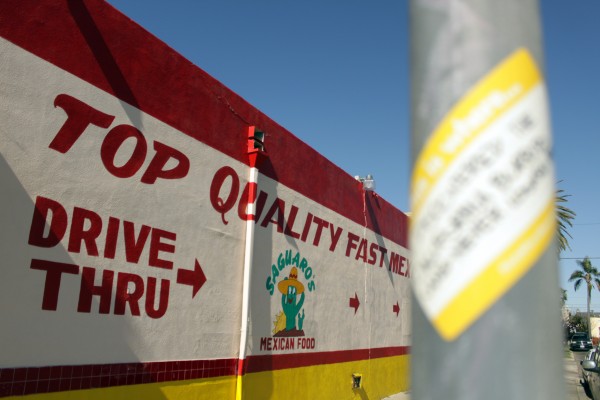 "This is where I discovered the California burrito (and never looked back)."
3753 30th Street, North Park, San Diego, California. This sticker is placed on a sign post outside of Saguaro's Mexican Food.
Saguaro's holds a special place in my heart. When I was a newbie to San Diego, a friend of mine brought me here to get a California burrito. For the uninitiated, the California burrito is a carne asada burrito with french fries replacing the traditional rice or beans. It is a specialty of San Diego, and hard to find elsewhere. It was this dish that helped me feel like a local in my new city.