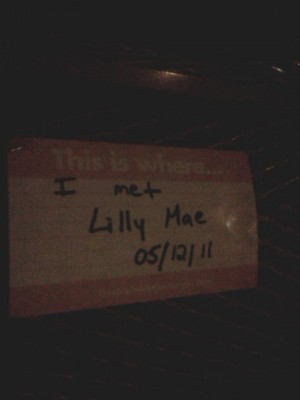 "This is where I met Lilly Mae 05/12/11″
Phoenix, AZ, outside the Starbucks at 7th Street and Missouri.
I met my daughter's friend's baby for the first time at this Starbucks. I consider my daughter's friend a friend/daughter/niece. I hadn't seen Cole Button (our nickname for her) in a couple of years, and it was good to catch up and see what a wonderful, natural mother she is. Her daughter, Lilly Mae, is just a few months old and sooooo beautiful. This is a happy place for me now.