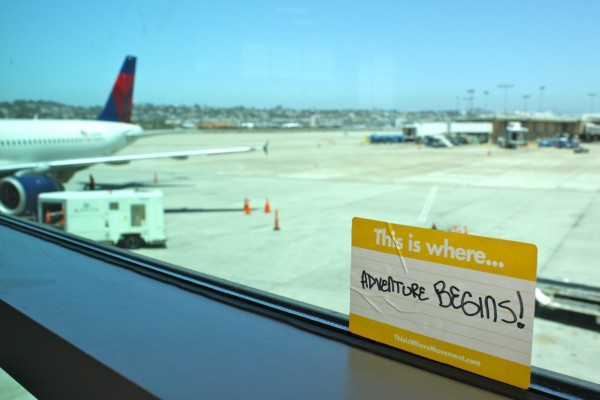 "This is where adventure BEGINS!"
On a window by Gate 39, Terminal 2, Lindbergh Field, San Diego, California.
I don't have much of any specific story to tell. I mostly just really like travel and airports in particular. I like airports because they bring people from all over the world together into a single building. Everybody is either on their way to or on the way back from some place that is not their home. Sometimes it's a business trip. Other times it might be a funeral or a wedding. But my favorites are the adventures. I placed this sticker to mark the airport with my affinity for adventure.