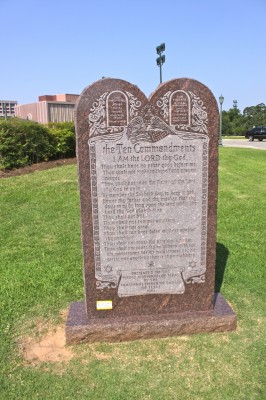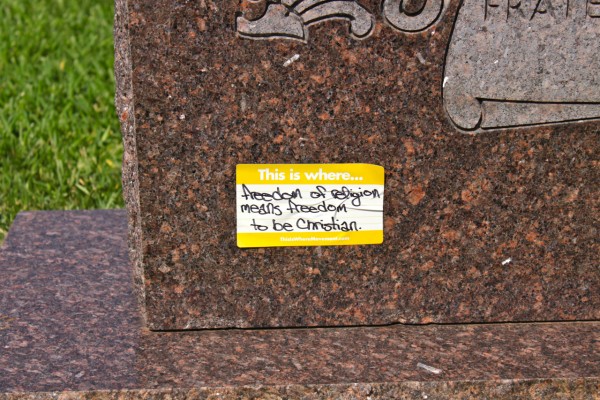 "This is where freedom of religion means freedom to be Christian."
On the ten commandment stone tablets outside of the Texas state capital in Austin.
I'm fucking sick of this. This shit is HORRIBLY offensive to anyone who isn't Christian. Our government says we have freedom of religion, yet sanctions shit like this? It's blatantly shoving a Christian state on us. Look, I don't care if your morality is governed by Christianity. Mine isn't. And our laws shouldn't be either.
I don't fucking want "I am the lord your god…" being held up as a pinnacle of lawmaking. I don't believe in god, and I don't like being told to shut up and just accept the message of Christianity, as if its the only way to have morals. I don't like being told that I shouldn't be offended; That its not a big deal; That the ten commandments are something that "we can all agree upon." No it's not.
Placing these tablets there, right outside of the capital building, sends the message loud and clear: "If you are not Christian, you are not welcome here." Well I'm not fucking having it.