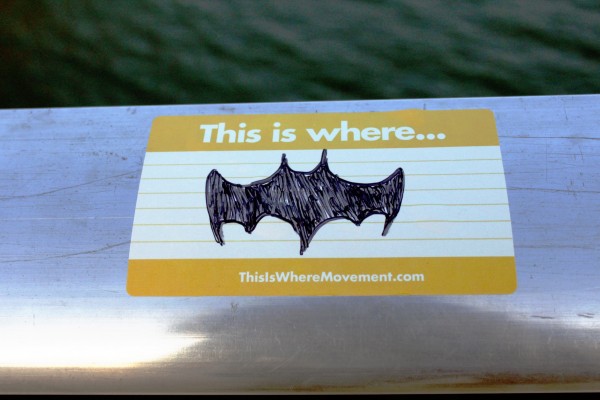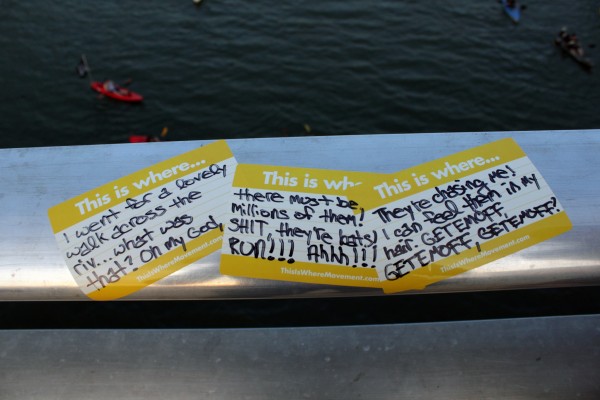 "This is where I went for a lovely walk across the riv…what was that? Oh my God, there must be millions of them! SHIT, they're bats! RUN!!! Ahhh!!! They're chasing me! I can feel them in my hair. GETEMOFF, GETEMOFF, GETEMOFF!"
The railing of the Congress Bridge in Austin, Texas.
We were doing the touristy thing – going to see millions of bats fly out from beneath the Congress Bridge. As we were waiting for the sun to set and the bats to take flight, we placed a few 'This is Where' stickers celebrating Austin's battyness.