"This is where I got chased by a squirrel."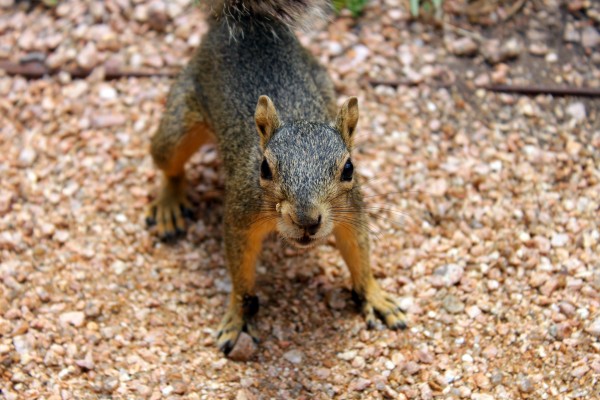 On a lamp post near the turtle pond on UT's campus in Austin, Texas.
We were hanging out, lookin' at some turtles, when this cheeky little bastard started following us. We walked away, and he continued to pursue. His name is Vladimir.